I've been thinking about the artwork at Wild Life Prints since we featured them on Cool Mom Picks over a year ago. So it was a happy coincidence that when I looked up the shop again last week, I found that the artist was offering a 2-for-1 special.
That's what we shoppers refer to as "a sign."
I'm now the proud owner of four prints that make me smile every time I see one of them. Which, considering where I've hung them, is pretty darned often.
To wit, the print in my freshly painted laundry room: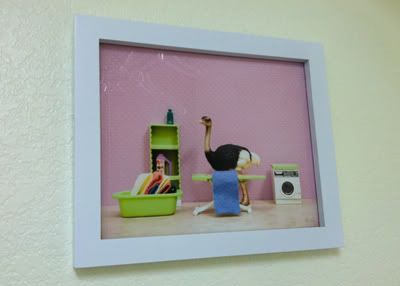 I bet that ostrich irons more skillfully than I do.
Next, the kids' bathroom:
Likewise, I bet that duck bathes more often than my children do.
And the powder room: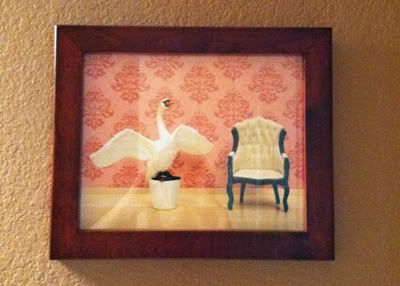 Is the swan using the flower pot as a chamber pot? Better than pooping on the white chair.
Finally, the one that I knew immediately I had to have, now hung in Oliver's room:
Cow Skates 2.0 – "When fun is outlawed, only outlaws will have fun."