Our delegation's first full day in Uganda is drawing to a close, and I can't stop smiling.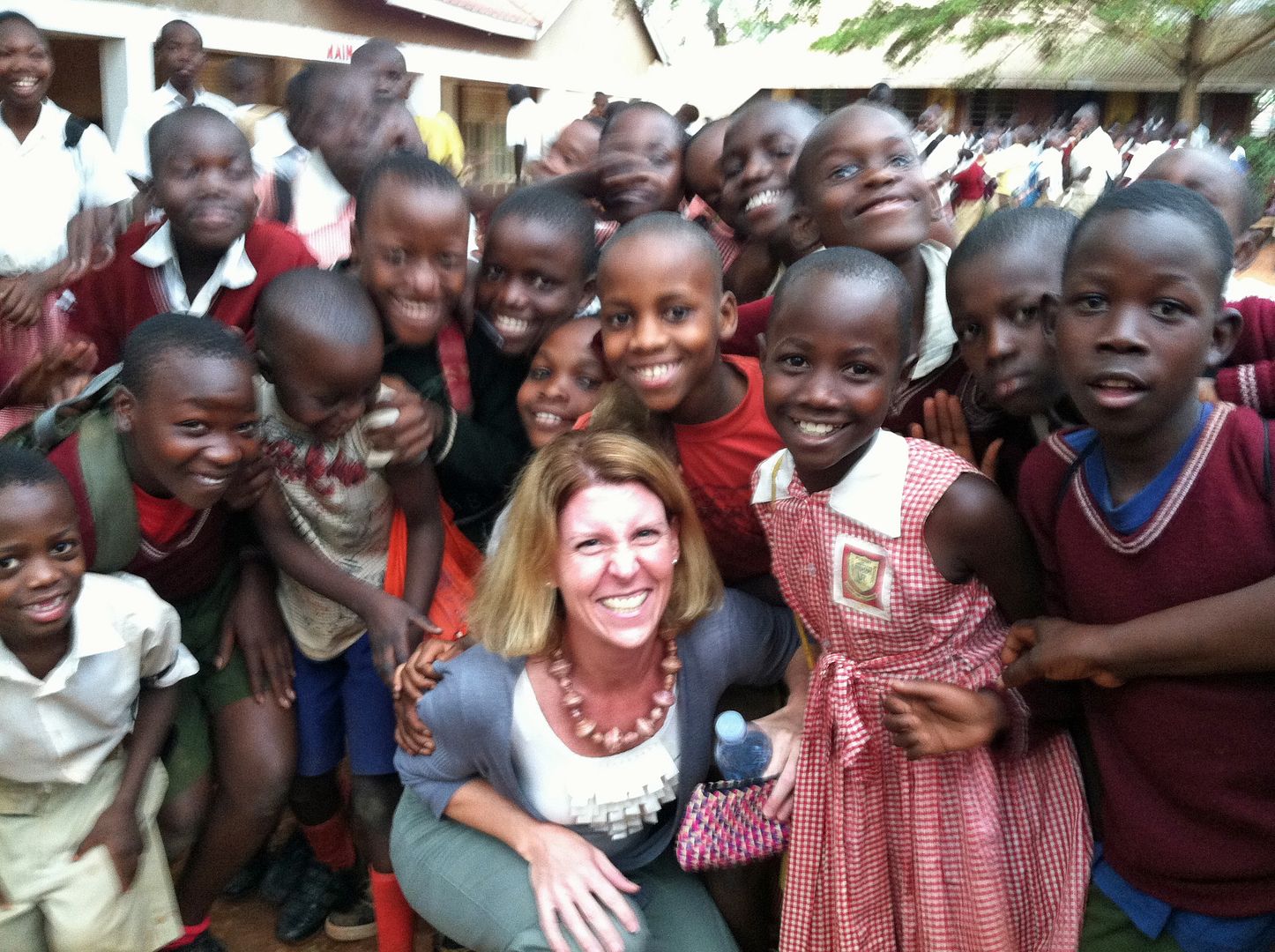 Why's that? Oh, over a thousand reasons, though only a dozen or so are seen here.
After spending the morning with UNICEF, learning about the organization and logistics behind Child and Family Health Days (more on that tomorrow), we visited the Railway Children's Primary School in Kampala, where children from surrounding slums attend school. With over 1300 students enrolled and 14 classrooms, it was a joy to see how enthusiastic these kids were about learning.
I saw the same sorts of kid-created posters listing class rules that are in my own kids' classrooms — including respect for yourself, others, and the environment. They may have three times as many kids in their classrooms, but they sat attentively on wooden benches, elbow to elbow, beaming at us and at their headmistress (whom they all call "Grandmother"). They would rather be at school than not; they are safe and loved there.
I also saw much evidence of the harsh realities they face, along with tools and encouragement for coping with and controlling their environment.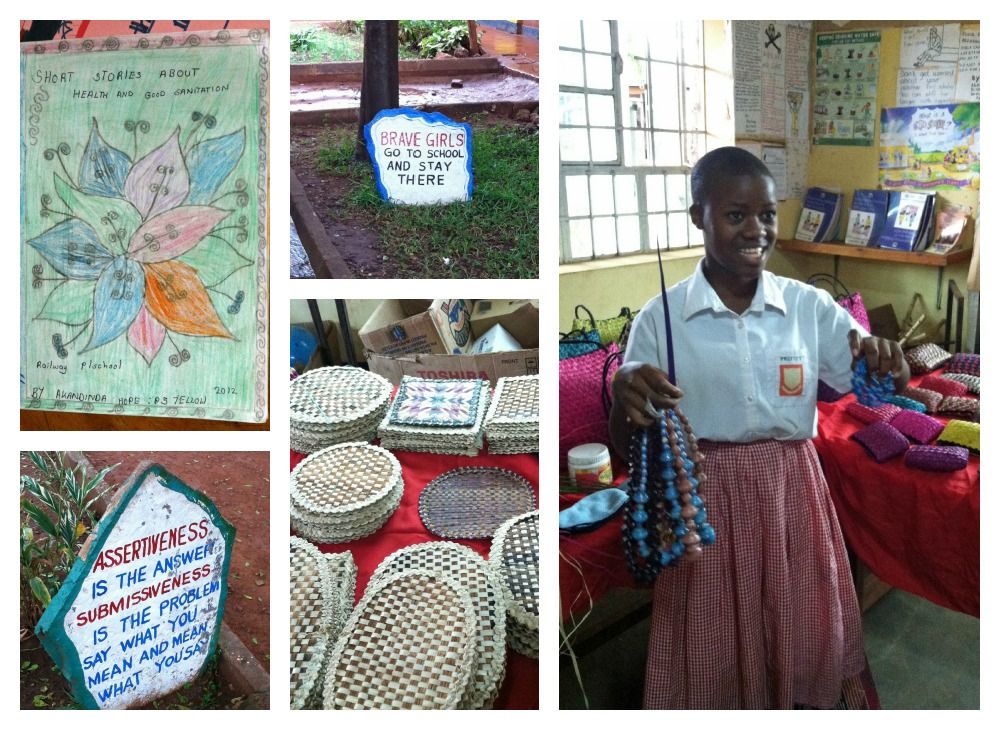 The girl on the right is fourteen. She's a prefect in the school (a leadership position) and chairperson of the club that makes bags, mats, and jewelry. The girls in this club use the money they earn to buy supplies to make their own sanitary napkins (blue oval seen on the table behind her). Doing so gives them self-sufficiency and prevents them from seeking unhealthy sources of income.
Discussion of sexuality and HIV/AIDS is frank and open, due to the necessity of self-preservation. It's as much of a potential threat to these young girls as communicable diseases are to the entire student population.
Sanitation was an even more common theme, both in the classroom work and the songs and skits presented in the main hall (which would have gone on until after dark had Grandmother not dispersed the children who were lined up at the door, waiting to perform). The students chanted about the Four F's: Feces, flies, food, and fingers. They sang about immunizations, and feigned sleeping under mosquito nets and dropping dead of malaria. They understand that public health is a matter of life and death in their country, and vaccines work.
And yet their performances were not an act. Those smiles were not forced, and they had no interest in pity. They wanted us to celebrate along with them, and I was thrilled to participate.
These kids have a shot at life, and they're giving it everything they've got.
–
I'm currently on an observation trip to Uganda with Shot@Life and the UN Foundation. Yesterday was World Polio Day, a disease that's THISCLOSE to eradication. If you'd like to immunize 50 children against polio, a $50 donation will do just that. Or five children. Or thirty-seven, or ninety-three, or six hundred fifty-four. Pick your lucky number, and at a dollar a dose, you'll help protect that many children.