It's that time again. Not only do we at Cool Mom Picks and Cool Mom Tech continue posting our thrice-daily features through the holiday season, our editorial team also curates the most amazing holiday gift guides out there. For seven years running (!) we've shared our top gift picks with readers, and stylish and thoughtful gift-givers everywhere rejoice. Because while the thought certainly does count, it's even more awesome when the recipient truly adores what you've picked out for them.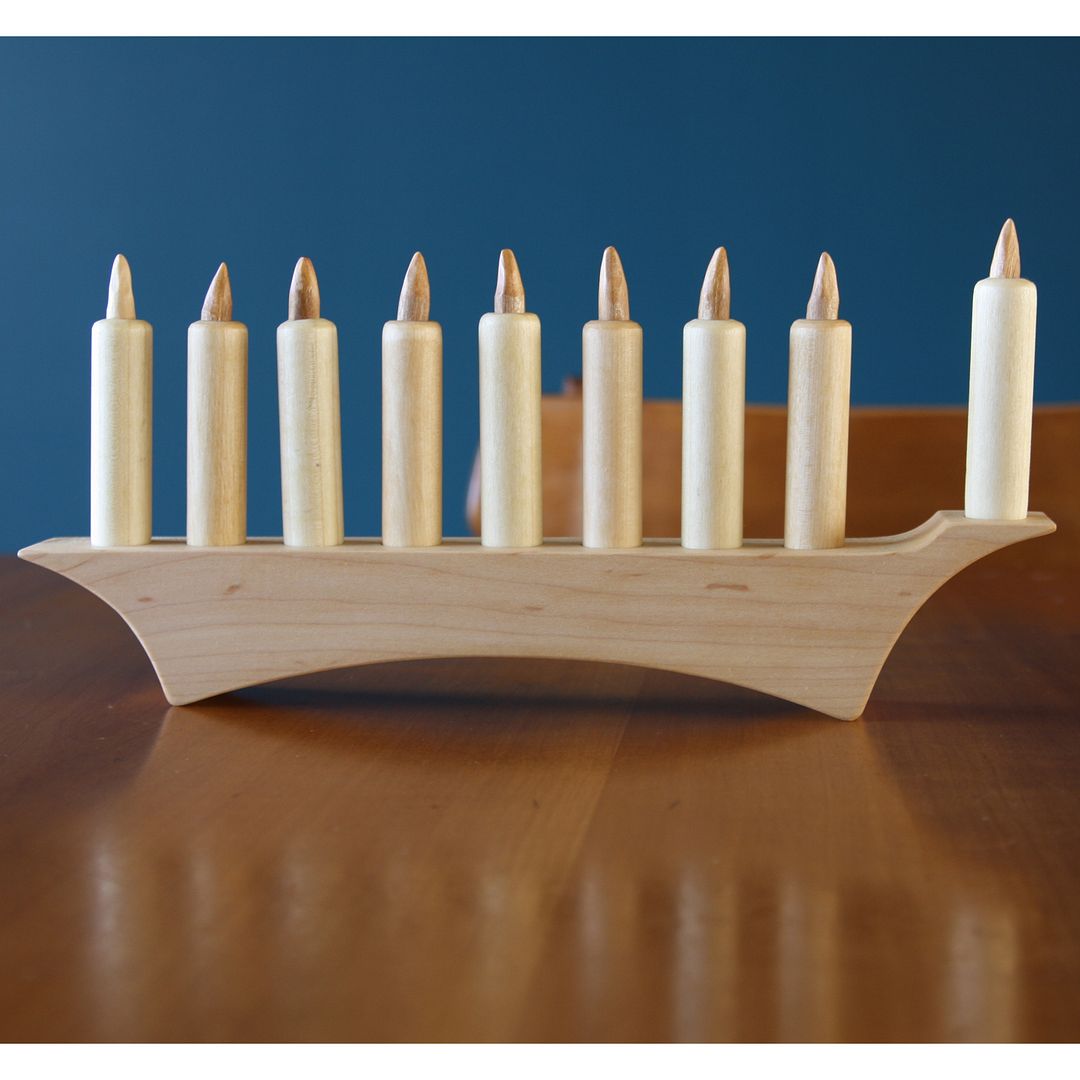 Based on the Facebook updates and tweets I've seen, too many menorahs are MIA on the first night of Hanukkah. While I wouldn't suggest lighting this one on fire, it might help remind you to look for yours sooner than sunset. [via Little Alouette and the lovely Amy Turn Sharp]
Continuing with the wooden toy theme, I'm totally smitten with these NYC blocks (for obvious reasons). And who says they have to be a kid gift? If I still had an office, I'd get these and display them on my desk. Especially if I still had an office in NYC. Sniff. [via the MOMA store, where else?]
Every time Liz goes on the Today Show, the most frequently asked questions concern the jewelry she's wearing. Like this gorgeous ring from Karen Ko. I'm watching Fab and other flash sale sites closely for the opportunity to snag it at a discount. [via modern mix shop]
Of course I have to highlight the handmade fair trade scarves from FashionABLE, given that the one I received made me dissolve into a puddle of tears. (Fortunately it was quite absorbent.) A beautiful gift that does so much good. [via the brave and self-sufficient women at FashionABLE]
Not everything on our guide is something to buy. Last weekend Tacy had a sleepover, and we made these salt dough ornaments. Lots of fun for the kids, with surprisingly easy cleanup. If you can roll out and bake sugar cookies, you can do this. Promise. [via kiwi crate, which also offers a cool monthly project box subscription service]
Read it or wear it: I love this jersey scarf featuring text from Pride and Prejudice. There's a Jane Eyre version too. Putting in my request for versions featuring The Age of Innocence, The Great Gatsby, and To Kill a Mockingbird. [via the Library of Congress gift shop]
If you're a nicer (or more flush) mom than I am, you might buy your daughter these boots. If they came in a size 7, I might buy them for myself. So pretty, and they'd dress up those black leggings my oldest wears nearly every day. [via umi shoes]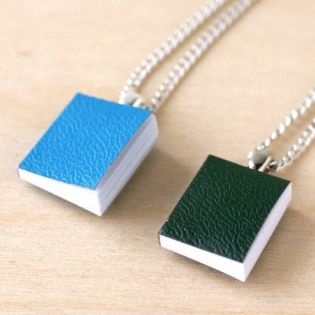 My girls aren't ready for real jewelry yet, but I'm doing my best to steer them away from those chain stores that hurt my eyes. Shana Logic has long been a CMP fave for cute and affordable goodies from indie artists. The girls' jewelry section (including these book necklaces) is darling. [via shana logic]
Naturally, most of the picks from Cool Mom Tech are more pricey (it's tech, after all). But I was really excited to find some cool ideas that do more than entertain.
We received a globe as a wedding present 15+ years ago (a seriously cool gift), and it recently cracked irreparably. I love this interactive globe so much that Kyle sent the direct link to his parents (hey, they asked for gift suggestions). I haven't hoped this hard to receive a specific present since I was a kid myself. [via magic beans]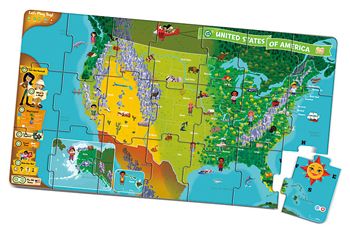 There's a Tag pen somewhere in the depths of our toy box, and I'd gladly find it and replace the batteries so that the kids could use it to learn with this US map puzzle. They've got a thing for maps just like their mama. [via Leapfrog]
I usually use the Kindle app on my iPhone for e-reading, but this swanky e-reader cover with the signature Bendel stripes has me thinking about pulling out my old school Kindle so that I can dress it up pretty and show it off. [via Henri Bendel]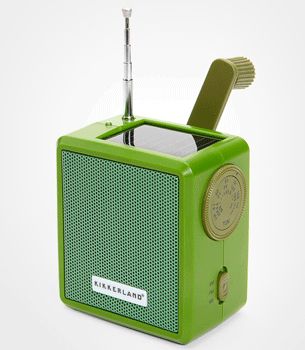 We camped as a family for the first time last summer, and it was a roaring success. Next year perhaps we'll take along this solar crank radio, and it'll be just like the overnight scene in Stand By Me. (Though without the train tracks and coyotes, thanks.) [via Fred Flare, another store that rocks from top to bottom]
I keep meaning to put together photo books with the most memorable shots from the most significant occasions, and I think Keepsy might be the service that finally gets me there. Especially with the help of their smart apps like Time Warp (amazing!) and the ability to create books right on my iPhone. [via Keepsy]