Being a mom who writes about tech — and being a mom whose kids use tech — it's my responsibility to keep abreast of new developments. And as a woman who worked in tech for many years, I'm unfortunately accustomed to the misogyny that still lurks in the field.
One of the best resources I've found (besides Cool Mom Tech, of course) is Mashable. Their tech coverage is interesting, accessible, and relevant. I had the pleasure of attending their Social Good Summit last fall and learned so much that I'm still sifting through my notes.
But oh boy did they step in it with last week's infographic on why moms join Facebook (and who those moms are).
This is a picture of Liz, Isabel, and me (we're all moms) with Mashable founder Pete Cashmore:
This is who Mashable apparently thinks the moms on Facebook are: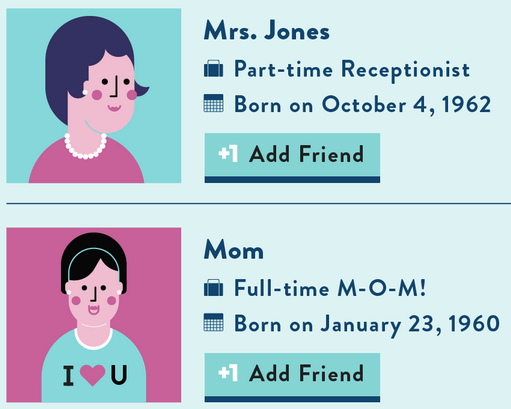 Boring old clueless white ladies who wear pearls and cutesie t-shirts and who have little else to do other than fiddle with the TV and annoy their teens.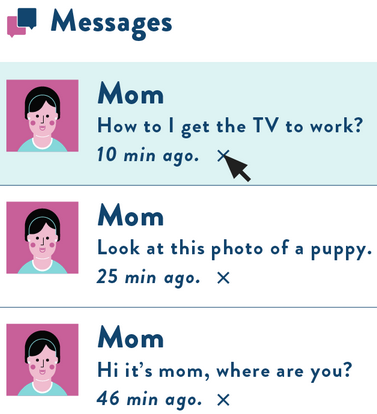 There might have been some good information in that infographic. Most of the moms I know were too distracted by the thoroughly unrealistic depiction of moms to absorb any of it.
Mashable, meet Shannon. And Marsha. And Liz. And Beth. And Tanis. And Chris. And Kelly. And Nina. And Yvonne.
They're all incredibly accomplished moms of teens, and they're on Facebook. Oh, and they're pretty freaking hot too. And not all white either.
By no means is this a complete list. If you're a mom of teens who doesn't fit Mashable's erroneous construction, please leave me a comment so that we can all gawk at you and your accomplishments.
Heck, even if you don't have teens yet, you will someday. Comment freely, hot mamas. Let's show Mashable who we really are.